---
IL GUFO: REFINED ITALIAN LUXURY
---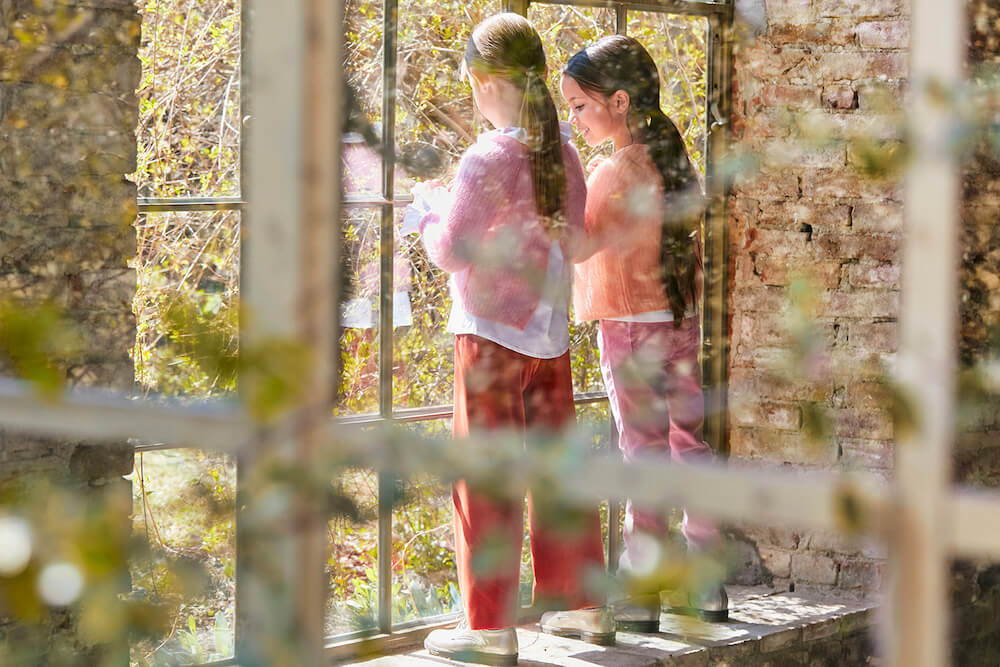 Il Gufo is a premium clothing brand for those who want the absolute best. High-quality creations made by Italian artisans. Made in Italy is the go to, with the best fabrics and supreme style.
Founded in 1980 by Giovanna Miletti, who moved with her husband and 3 children to the Veneto region in Italy and started making clothes in the family greenhouse. The gifted mother was nicknamed 'il Gufo', which means 'owl', because she would stay up all night designing and sewing clothing.
Today, il Gufo is a well-established brand with international reach, but it still run by Giovanna and two of her children. Family is everything. The quality of the stylish and timeless garments is unparalleled.
---
Each season an il Gufo collection releases with an amazing fashion show, more befitting an adult designer fashion brand than a children's.
Stunning sets and incredible production featuring the cutest kids and most stylish clothing.
Watch the video below to see for yourself.
---
---
Il Gufo's AW19 collection takes inspiration from the yarn, material and origin of every garment, taking you on a discovery of new stories made of words and images.
The common theme of AW19 takes us back to where it all started: the hills of Asolo and the conservatory where founder Giovanna Miletti brought her first creations to life.
``I had glass walls put in the porch of the house, transforming it into a proper workshop, and I used to use my children's ping pong table to cut patterns.`` 
Attention to detail, a love of things well made and the value of a tradition that can be passed from generation to generation: these are the most important components that bring a quality collection to life.
From choosing the raw materials, to working with them, through to a finished, well-balanced garment. The reference to tradition is paramount in this collection. This season more than ever, the fluidity in the juxtaposition of shapes, materials, and especially colours makes the collection a reassuring representation of the tradition of the brand.
Every aspect is designed to offer a refined yet functional product, so that children can move around and play with total freedom.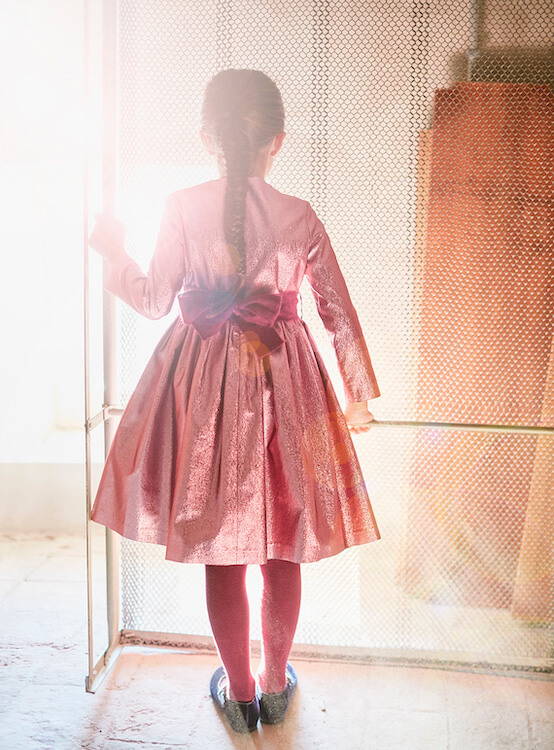 ---
"We've taken back the most authentic and precious tradition of manufacturing and we've added Italian sweetness and brightness to create a combination of quality and aesthetic choices that leave the readers free to interpret, even making room for fun onomatopoeic effects," says Alessandra Chiavelli, CEO of Il Gufo.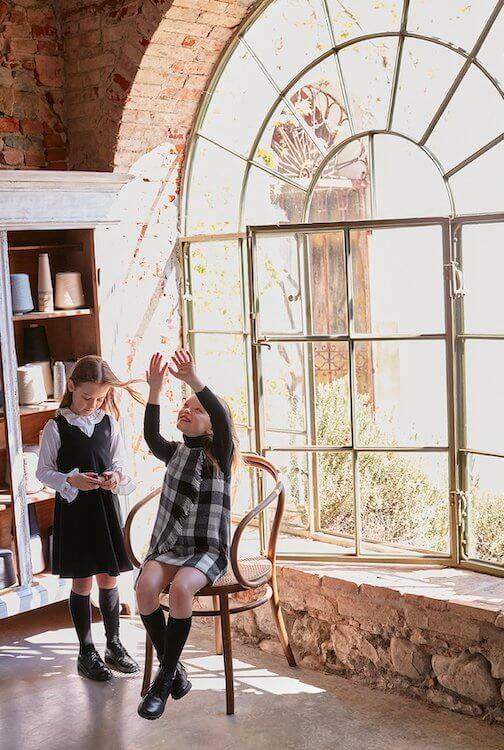 Phrases and jacquard details embellish pierrot collars and wool garments, jumpers and coats with embroidery and intarsias, and evening dresses with sparkling ramage. Autumnal coats come in a range of options such as the faux-fur leopard jacket or woollen duffle coat.
The brightest colours conjure up ideas of open-air adventure: the many shades of green, from forest to army, blend together with orange, camel and greys, to give a natural and authentic feel.
Refined black and white are combined for everyday suggestions such as the tartan pinafore dress. Finally, powder pink and azure are brightened up with lamé materials and mohair wool belts.
Shapes are always soft and gentle, being reinterpreted through materials and fabrics.
---
---
---